Now you can experience the Healing Power of EMDR anytime you need it
Get Unlimited Access for less than the cost of 1 therapy session!

Without waiting for an
appointment

Without leaving the safety and privacy of your home

Without worrying
about cost

Without revealing any
personal details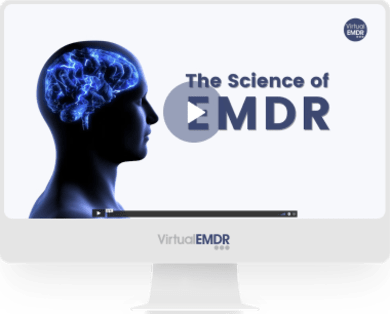 How does EMDR work?
Curious about how EMDR sessions work? Why is it more effective and longer lasting than other treatments? Watch this short video about this powerful treatment.
Developed and tested by EMDR experts-The Virtual EMDR difference
Whether you have tried EMDR previously or are a beginner, Virtual EMDR is different. Our self-guided program walks you step-by-step through your EMDR session so you can do EMDR therapy anytime you want, without needing a therapist and without having to wait for an appointment.

Therapist Developed
Developed by neuroscience experts and EMDR practitioners, Virtual EMDR follows established science-backed EMDR protocols

Step-by-Step Guidance
Designed with beginners in mind, Virtual EMDR guides you gently through each step of the EMDR process

Fully Illustrated
Throughout the program, you'll be provided with helpful videos, case studies, and practical illustrations

Easy Chat Interface
Virtual EMDR uses an intuitive chat interface, prompting you with one question at a time

Eye Movement Tool
Use Virtual EMDR's proprietary state-of-the-art Eye Movement Tool, with fully customizable settings to help you heal faster

Session Worksheets
Your inputs are automatically recorded and saved in Session Worksheets, which you can access from your personal folder

Affordable Coaching
Need extra help getting started or unstuck? Virtual EMDR offers optional one-on-one online coaching sessions

Specialized Programs
EXCLUSIVE: Select from specialized EMDR protocols for Depression, Anxiety, PTSD & Trauma, Grief, Addictions, and more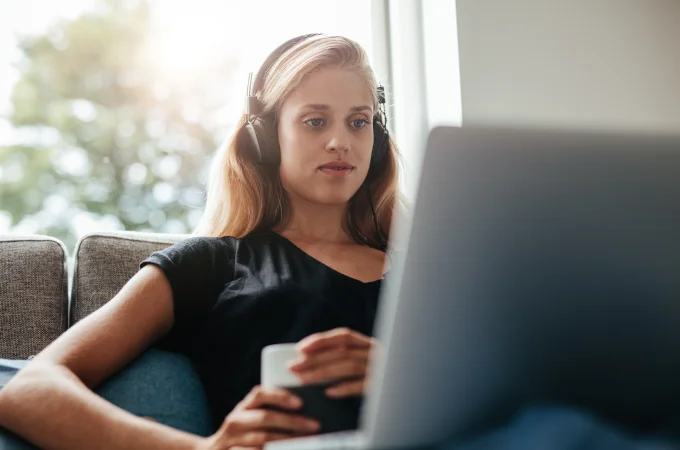 UNLIMITED SESSIONS for just US $69 a month
Use Virtual EMDR as often you need – for less than the cost of ONE therapy session!
HOW IT WORKS
Take a peek inside Virtual EMDR
Virtual EMDR is easy to use, even if you have never done EMDR before!
Take a peek inside this intuitive fully-online program. You'll be guided through each step of EMDR, aided by helpful videos and case studies.
Now, you can have EMDR at your fingertips – no more looking for a therapist or waiting for an appointment!
Simply create your account, find a quiet place – and get started immediately!
Compare Virtual EMDR
See how Virtual EMDR stacks up against therapist-led sessions
EMDR session
with a therapist
Traditional talk
therapy
Proven science-backed protocols

Expert- developed and tested

Always available 24/7

Use in the privacy of your home

100% Anonymous

Custom programs for specific conditions

Immediate, noticeable results

Thousands of success stories

Long-lasting transformation

No undesirable side effects

Unlimited sessions

Cost

US$69/month

Less than the cost of ONE
therapy session

$100-$300
per session

$100-$300
per session
DESIGNED FOR BEGINNERS
If you're new to EMDR, don't worry!
Listen to Melissa from Ottawa, Canada, share how easy it was for her to use Virtual EMDR – even though she had never done EMDR before: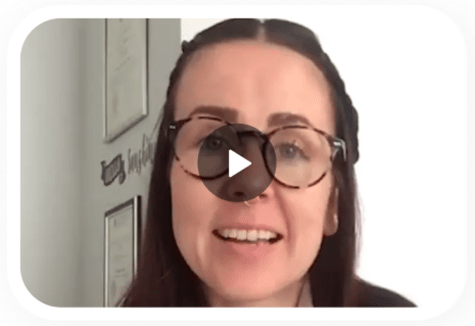 DESIGNED FOR BEGINNERS
If you're new to EMDR,
don't worry!
Listen to Melissa from Ottawa, Canada, share how easy it was for her to use Virtual EMDR – even though she had never done EMDR before:
Virtual EMDR is so easy because you just focus on this little dot as if you are playing a game. You're not really thinking about anything besides what the program prompts you to do: It asks you to describe the sensations, the memories, the thoughts about yourself, and how it made you feel...
Even though I didn't understand what was happening, by just following this little dot on the screen, I was healing without knowing it!

Frequently Asked Questions
I AM NEW TO EMDR. CAN BEGINNERS USE VIRTUAL EMDR?
Definitely! Virtual EMDR was designed for people with no prior experience of EMDR. The program is intuitive, easy-to-follow and comes with full instructional videos and examples.

If you need help getting started, Virtual EMDR offers affordable coaching sessions or find a therapist from our Therapist Network.
I AM CURRENTLY WORKING WITH A THERAPIST. CAN I USE VIRTUAL EMDR?
Absolutely! Many people use Virtual EMDR concurrently while working with a therapist. They find that this can accelerate their healing.

Virtual EMDR complements your therapist-guided sessions by giving you the power of "in the moment" healing when symptoms unexpectedly strike (which is seldom during your scheduled therapist session).

This power to address your symptoms when you need it MOST is one reason why Virtual EMDR has proven to be so effective for so many people.
IS EMDR SAFE TO DO ON MY OWN?
Despite what some therapists claim, the fact remains that thousands of people have successfully done EMDR on their own. Virtual EMDR delivers thousands of sessions every month.

Benefits of a self-guided program include: Taking total control over YOUR healing journey, deciding which issues you want to work on only when you are ready, setting the pace and frequency of your sessions, being able to focus 100% on your issues, and building self-esteem that you did it yourself.

However, self-guided programs are not for everyone. You are best placed to decide if this type of program is suitable for you. Please consult your doctor if you are unsure.
I SUFFER FROM CHRONIC DEPRESSION OR MULTIPLE CONDITIONS. WILL VIRTUAL EMDR WORK FOR ME?
Yes, many people have used Virtual EMDR to treat complex and chronic emotional conditions. In fact, people often find that many conditions are linked and stem from a common root cause, such as childhood trauma.

By using Virtual EMDR to address the core issue (instead of just relieving the symptoms, as other treatments do), you can successfully address the real problem – and eliminate all these conditions at the same time!