Thank you, Virtual EMDR, for helping me get sober. All my adult life, I drank like a fish to numb my pain from childhood trauma.
Virtual EMDR helped me to finally make peace with my abusive childhood, allowing me to get some distance from acting out with alcohol. I immediately do a session whenever I feel the urge.
I'm finally able to stop living my life at the bottom of a bottle!

As an adult, I found myself internalizing the shame of a mother who had abandoned me. I was abusing, scarring, and abandoning myself daily.
I began recovery 25 years ago, but little change ever happened – I was in survival mode.
Yesterday, while using Virtual EMDR, something in me changed. My false self fell aside. I felt relaxed, peaceful, and unafraid. All I can say is, Virtual EMDR works!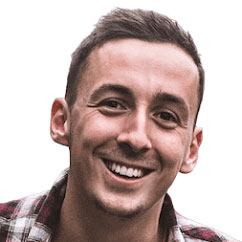 I grew up in a very volatile home, so Monday was like Friday and they all seemed alike. Many memories but similar accounts.
Virtual EMDR works better than anything I have ever tried! It is amazing.
When deep life-long problems can be vanquished in just a few sessions, I know I have found a tremendous cure. I now see the light at the end of the tunnel.