IS VIRTUAL EMDR THERAPY EFFECTIVE? HERE'S WHAT OUR CUSTOMERS SAY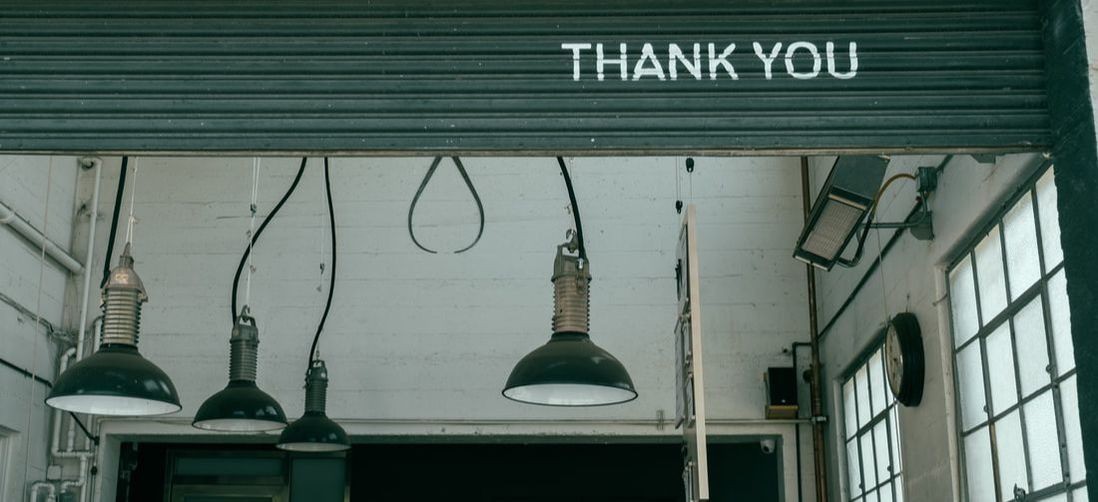 So the last couple of months have been so incredible that we have to share some of the amazing reviews, recommendations, and testimonials we have been receiving from people who are using the Virtual EMDR Therapy Program.

When people take the time to contact us and tell us how well our program worked for them, it makes all the hard work we put into creating Virtual EMDR worth it.
​
Were so thankful for the responses!
SOPHIE THORPE
Sophie is the owner of Your Style Sister a London-based coaching and mentoring program that helps women to overhaul their lifestyles and transform their self-esteem.

During a recent phone call with us, Sophie teared up a bit and expressed her thanks saying that Virtual EMDR helped her profoundly.
​
"Virtual EMDR is the ONLY tool I have found that ACTUALLY gets rid of negative beliefs, once and for all! After using it with the right 'targets' I could see tangible, life changing results in hours. I've never seen or experienced such a powerful tool before, and I've tried pretty much every therapy known to Humankind. I will be using it personally and professionally for as long as I am alive," Sophie said.

Sophie has a new free program that helps women to uncover all their hidden negative beliefs surrounding their body image and the way they dress. You can sign HERE.
THE ADDICTION BLOG
This website spent some time trying out the Virtual EMDR Addictions Program and wrote this review, "EMDR for Addiction at Home? Program REVIEW"

Here the verdict:
Q: Would we recommend it?
A: Yes!

"We had a positive experience using Virtual EMDR and can say that it did work to help achieve a state of positivity, relaxation, and calm. While the tech itself is relatively simple to create, the intent behind the program help you set your own goals and targets. We liked the customization aspects of the program."

"Another important note is that Virtual EMDR says that it may not work for everybody, but that nearly 90% of participants said that they felt the EMDR was effective. Most importantly, the program comes with a complete 30 day money back guarantee. If the program doesn't work for you, you can cancel and get your money back. A money back guarantee is an excellent way for people to experience new modalities for themselves."
AL (VIRTUAL EMDR CUSTOMER)
We met Al after he made some comments on our blog post, "SPIRITUAL ABUSE-IT'S PROBABLY NOT WHAT YOU THINK. WAS IT PART OF YOUR CHILDHOOD GROWING UP?"

Al has some basic experience with EMDR Therapy having done some in-person sessions with a therapist in the past, but he said that the high price of in-person sessions made him not go back.

"Virtual EMDR allows me the CHOICE of using it-nothing forced. I can if I want, I won't if I'm unable or unwilling. But being responsible for my own decisions, something not taught by my parent, is gold to me," Al said. "It's priceless. I am grateful I have this choice today. I am using it since it is healing me. The EMDR is dismantling my false self. I'm learning to be comfortable and safe with myself."
ROBERT GRIGORE ​MCP, RCC
Robert Grigore is an EMDR Therapist based in Vancouver. We first met him early this year when he proposed some ideas for how Virtual EMDR might better be used by therapy clinics.

"In my in-person sessions I may guide a client on how to use the Virtual EMDR Session Tool. After showing my clients what to do, I am going to tell them that Virtual EMDR this is something that they can use between our sessions or when we meet for a session online," he said.

You can learn more about Robert at his website, www.grigorecounselling.com
MARGARET (VIRTUAL EMDR CUSTOMER)
Margaret is a Virtual EMDR customer who took the time to talk to us about her experience with using our program. "Your program gives me hope," she said after experiencing results after only her first four sessions.

"My issue is PTSD from severe child abuse. I've done four sessions since joining Virtual EMDR over a week ago. The first was very light - getting over my anxiety at keeping an appointment in my neighborhood. The second and third had to do with isolated traumatic events in my adolescence. All three gave me relief from my anxiety around those events."

During her session she said she, "found myself totally immersed in the memory - not as the small child cowering on the floor - but as my adult self-witnessing the event as if I were "in the room" in present time and unable to stop what was happening. Every detail was clear - even though this happened over half a century ago."
RACHEL GRANT, M.A.
Rachel Grant, M.A. Counseling Psychology is a Sexual Abuse Recovery Coach that helps survivors be free of the pain of their past. After trying the Virtual EMDR Therapy Program for herself, Rachel decided to recommend it to the members of her survivor's group.

You can learn more about Rachel's Beyond Surviving Program at her website www.rachelgrantcoaching.com
When we first set out to create the Virtual EMDR Therapy Program we found ourselves in uncharted space. No one had ever tried to create a self-administered EMDR software program or a protocol designed to teach people how to go through the EMDR treatment process at home.

Our company is so grateful for all of our amazing customers and we thank everyone who has taken the time to write to us and tell us how EMDR has changed their lives.
Like this story? Share it on