SPIRITUAL ABUSE: IT'S PROBABLY NOT WHAT YOU THINK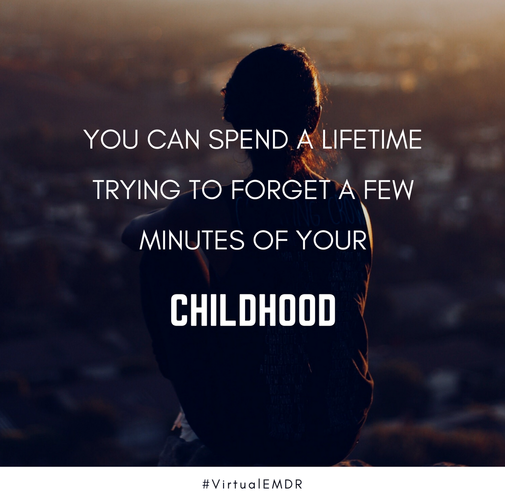 In her quintessential book on codependent thinking, emotions, and behavior-Facing Codependence What It Is, Where It Comes From, How it Sabotages Our Lives, author Pia Mellody draws a direct line between an abusive childhood and struggling with life as a dysfunctional, damaged adult.

Mellody not only points to the usual suspects of sex abuse, physical abuse and emotional abuse in childhood as the origins of adult mental health problems, but she also talks about something often overlooked. Spiritual Abuse.
​
So what is Spiritual Abuse? (HINT-It's not what you think) And was it part of your home life growing up?
As a baby, children rely on their parents for absolutely everything. A parent is a child's first exposure to anything like a Higher Power (in this case meaning a God of some kind or something bigger than themselves).

As the child grows, functional and healthy parents show their children that they are fallible and imperfect, and that we all make mistakes. This teaches children that their parents are not perfect, and therefore they do not remain as the child's version of a Higher Power.

On the other hand, when parents are unhealthy, the may use (and unfortunately abuse) their power over their children. The message is clear. "I am a God to you and I can do anything I want to you. You are merely a child and cannot stop me."

This kind of Spiritual Abuse distorts, retards, and interfere with a child's normal and healthy spiritual development. With these kind of parents, the child's opinions, feelings, and perspectives just don't matter, and are not taken into account.
HERE ARE 5 EXAMPLES OF SPIRITUAL ABUSE THAT DYSFUNCTIONAL PARENTS MAY USE AGAINST THEIR CHILDREN-
1) OVER-CONTROLLING-
Newborns don't know how to do anything at all. It is only through observing their parents that they begin to get a sense of who they are.

Somewhere around 2-3 years of age, children start to desire to do things in their own way. If parents do not allow this natural separation process to happen and allow the kids to continue evolving until they become adults, then the children are being over-controlled by their parents.

This can squelch the child's ability to grow up and become a unique individual. And these types of children may become out of touch with what healthy growth and finding their own way even is.

They grow into adults who may have trouble figuring out how to do anything new. Even as adults they may ask other adults for instructions, a behavior which mirrors their own experiences as children.

They can grow up to be predictable and may have a difficult time being spontaneous and creative in life.
​
When these children grow into adults they may seek out in life a strict set of rules. They may even look for a marriage or a church where these kinds of strict guidelines will be offered.
"Demanding perfection from children is demanding that they be adults which is totally unreasonable."
​2) PROVIDING AN INHUMAN AND UNFOLLOWABLE SET OF RULES-
In a functional family, children are provided with a healthy and attainable set of rules. These rules are expected to be followed by both the children and the parents. This set of rules is a core foundation of the family's value system. The rules are clear. And they are able to be followed.

But in a dysfunctional or sick family system they are sets of inhuman rules that are impossible for anyone to really live up to. Sometimes there are no rules at all, or the rules may change on the parents' whim leaving the children unsure of what to expect from day-to-day. Perhaps there are reasonable rules for the children to follow, but the parents refuse to follow those rules themselves.

Do you have any memories of your parents puffing away on a cigarette while at the same time telling you not to ever smoke?

This kind of duality makes the child's life fearful and chaotic, which unfortunately is too often continued into adulthood. These are children who also grow up thinking that they are not good enough to have a relationship with a God they might otherwise believe in.

(Author Note: When I was growing up, my mother would pat me down for marijuana when I got home from school and then ground me when she found it. She would keep what she confiscated so she could later sit and get stoned in front of me with her boyfriend. A perfect example of Do as I say, not as I do.)

3) DEMANDING PERFECTION FROM CHILDREN-
Teaching children that perfection is normal is not healthy or functional. And some parents demand that their kids have perfect grades, never make mistakes, or never lose or break anything.

Growing up in a home like this teaches children to lie to avoid the shame and pain of being imperfect.

Demanding perfection from children is demanding that they be adults which is totally unreasonable.

Often these kids will work very hard at being perfect little adults but end up being depressed, a failure in life, or completely unable to enjoy their successes when they have them. As adults they may feel shame because they are never able to reach that elusive goal in life that is always moving further and further away from them.
"I am a God and I can do anything I want to you. You are merely a child and cannot stop me."
4) ABANDONMENT-
Being abandoned by your own parents may be the ultimate in spiritual abuse.

Children are left to be parents for themselves because there is no guidance from a healthy emotionally-available adult. This blocks a child's ability to grow spiritually and often these kids, feeling they cannot rely on anyone but themselves, become their own version of a Higher Power.

They have little or no ability to have faith in anything else because the people that were supposed to care for them simply weren't around.

5) NO INFORMATION ON TRUE SPIRITUALITY-
In a dysfunctional family, children are not given information about what true spirituality is. Instead they learn spirituality based exclusively on their parents views and there is no room for the child to decide anything for themselves.

(Author Note-When I was growing up my mother used to teach me that Christians were twisted and evil people, and being only a child I thought it was true. To teach a young boy these kinds of things is sick. Now I know that all people of different religions are just people, fallible and imperfect but not inherently bad.)

5) PARENTS WHO NEVER ADMIT THEIR MISTAKES-
Most dysfunctional parent refuse to acknowledge to their children when they make a mistake. Even if it is an obvious blunder. This teaches children that they can be offensive with others and not have healthy boundaries. The children are taught that there is no need to feel shame about anything.

Shame is the emotion that leads people to take action and be accountable. But when shame is repressed or does not exist at all, children may grow into adults who have a difficult time experiencing any sort of spirituality.
THE CONSEQUENCES-
​So. How many of these red flags were in your childhood? Was Spiritual Abuse part of your home life? Does this article speak to you and remind you what it was like where you grew up?

Children who experience child abuse, be it physical, emotional, sexual, or in this case spiritual grow up to be adults who struggle with PTSD, depression, chronic anxiety, trauma, and addiction.

If you are an adult struggling with your abusive childhood and the wreckage of your past, here are a few things that might help:
One-on-one "talk" therapy with an understanding counsellor

EMDR Eye Movement Therapy either in person (which is expensive) or with the Virtual EMDR Program

A Therapy Group with other people struggling with the same issues

A 12 step program like Co-Dependents Anonymous (CoDA) (*For more on CoDA and codependency, check out the blog of Girl in Therapy)
Like this story? Share it on