IS EMDR THERAPY TOO COMPLICATED TO DO ON MY OWN?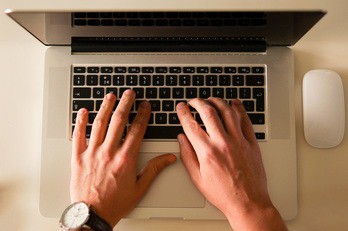 A lot of people are reluctant to sign up for an online EMDR program. They think that EMDR treatments must be REALLY complicated and have to be left exclusively in the hands, and offices, of therapists.
That's simply not true, here's why.

While there is a bit of a learning curve with self-administered or at-home EMDR (Eye Movement Desensitization and Reprocessing) therapy. You can't just jump in, start the Virtual EMDR Session Tool and make massive behavioral changes.

"First, and most importantly, you have to understand HOW to use the session tool, and just as important you have to know what to think about and focus on."
Doing your own EMDR treatments are a pretty straight-forward process. Getting good at using the Virtual EMDR Program just requires a bit of patience. And some practice.
You can learn how to use Virtual EMDR to remove addictions, recover from trauma and PTSD symptoms, overcome fears and anxiety, and even to eliminate feelings of grief and loss from a breakup, divorce, miscarriage, or death. It's up to you. You can see a list of everything the program treats on our Front Page.

Now, if you are new to Virtual EMDR, there are some key concepts, ideas, and terminology you will need to fully understand before you will become completely comfortable with the program.
YOU WILL NEED TO LEARN ABOUT:
Selecting your Session Targets

Choosing your Negative and Positive Beliefs

The control settings of the EMDR Session Tool
Your first Virtual EMDR Session might take you an extended period of time because you will need to learn the self-assessment process before you begin.

Your second session may only require half the preparation time because you will understand key concepts better.

By the time you get to your third and fourth sessions, the prep-work will only be a few minutes and you'll be able to jump right into the EMDR treatment.

Eventually, you won't even need to read any instructions at all- you will know exactly what you're going to do before your session even begins.

Once you get the hang of it, there nothing more to learn, you can quickly take 20-30 minutes out of your day and do a session whenever you need to.

It is very important to read ALL of the instructions carefully and become familiar with the EMDR process and the steps of a Virtual EMDR Session. You may even want to begin with some practice sessions.

This may all seem like a lot to take in at first, but don't worry. With a little practice you will find it easy to go through the steps of a Virtual EMDR Session, and you will be amazed at how quickly the behavioral changes happen.
Like this story? Share it on