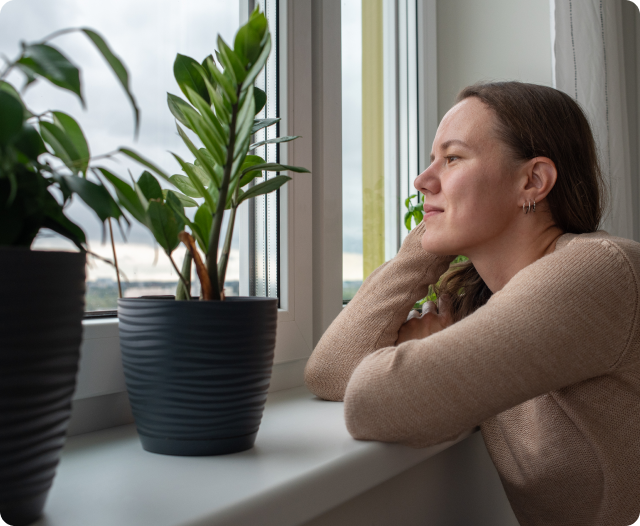 Real Virtual EMDR User Testimonial
I could finally face the pain I buried for so long
I grew up in home where I was cruelly teased by my sister to a point where I just became an introvert.
While the other kids were out having fun with each other, I played the shy kid because I did not want to be teased and embarrassed by my sister.
As far as I can remember... because I don't remember much of my childhood. It wasn't until recently when EMDR was introduced to me through the Veteran's Health Program.
EMDR has helped me recall some of the memories that I suppressed and was able to open my feelings up to get past them.
But, with having a full-time job, it was almost impossible to continue the EMDR treatment in-house. That is when I found Virtual EMDR.
I used Virtual EMDR to address my Anxiety and Depression.
During my online sessions (I have done 5 so far), I found I was able to recall more and more with each session. It was not so easy at first but was able to come to terms with my feelings about the trauma I felt was imposed on me as a child.
Virtual EMDR help to bring my traumatic memories to the surface. Before, I did not recall most of them.
After sessions, I was able to recall some details of my childhood memories. I could finally face the pain I had buried for so long.
Virtual EMDR has worked better than the live sessions or better than anything I tried.
I look forward to using this remarkable product to help release my frustration and anger.
Thank you Virtual EMDR!
I appreciate your gift to our Veterans (I was in the Airforce for 14 years) and will not only use it to feel better, but also share with others so they can start to feel the release of suffering.
I have already recommended the program to my best friend who was a police sergeant and suffers from PTSD.
MaryAnn Thomas, US Airforce Veteran 1982-1996
Editor's Note: If you are a member (active or veteran) of any military branch, Virtual EMDR salutes you for your service. Pls email us at customerservice@virtualemdr.com with your story and we will be happy to provide you with free access to Virtual EMDR.
FEEL CALMER IN LESS THAN 30 MINUTES
9 in 10 people feel an improvement in their emotional state after their Virtual EMDR session – in less than 30 minutes!