WHY TRIGGER WARNINGS ARE NOT HELPING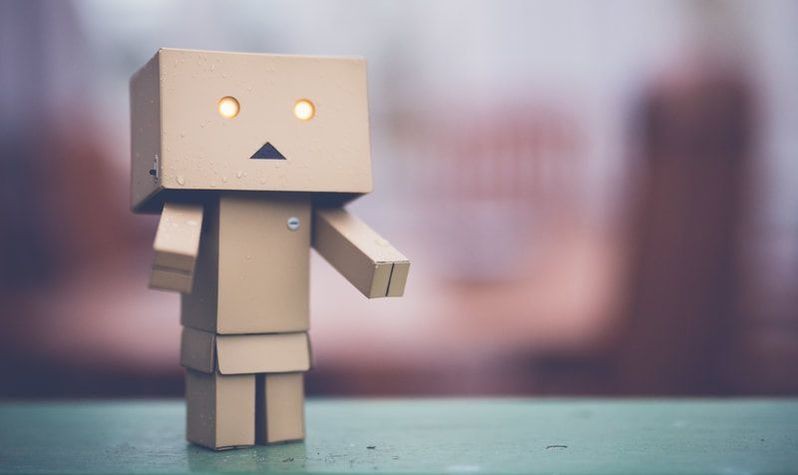 Trigger Warning!

The honesty and upfront language in this article might upset some people. But it shouldn't. They're just words on a screen. I wrote this article to help people, not to harm.

I want every person who reads this to be happy, healthy, and have an amazing, fulfilling life.


​
I am in a lot of online groups. Some are related to what I do for a living, some are about depression or EMDR Eye Movement Therapy or things like neuroscience and mental health. Others are tied to problems I have had in my family like addiction, PTSD, and abuse.

The reason I am in these groups is to read what others have to say about their problems, to learn new things, and also to actively participate by talking about my own difficulties.

And it is in these groups (and frankly it seems in every corner of the internet) that I see the ever-growing problem of people using Trigger Warnings before posting content.
​
This is a huge problem-here's why.
Any quality therapist on the planet will tell you that one of the best ways of starting to deal with your problems is by talking about them openly and honestly. In fact, in Cognitive Behavioral Therapy (CBT) and also in EMDR Therapy you are instructed to mentally focus on your problems and negative thoughts.

Imagine being in a therapy group for depression and PTSD, or even a group that focuses on addictions. These groups exist to provide a place where members can come together and talk about their problems and share and commiserate about what's happening in their lives.

Now imagine a group like this where everyone just sits there quietly afraid that they might hurt someone's feelings by talking honestly about what's going on.

That's exactly what the chronic overuse of Trigger Warnings are doing.

A recent article in the Guardian news said that, "Trigger warnings, and their cousin the "content note", are now included for a whole slew of potentially offensive or upsetting content, including but not limited to: misogyny, the death penalty, calories in a food item, terrorism, drunk driving, how much a person weighs, racism, gun violence, Stand Your Ground laws, drones, homophobia, PTSD, slavery, victim-blaming, abuse, swearing, child abuse, self-injury, suicide, talk of drug use, descriptions of medical procedures, corpses, skulls, skeletons, needles, discussion of "isms," neuroatypical shaming, slurs (including "stupid" or "dumb"), kidnapping, dental trauma, discussions of sex (even consensual), death or dying, spiders, insects, snakes, vomit, pregnancy, childbirth, blood, scarification, Nazi paraphernalia, slimy things, holes and "anything that might inspire intrusive thoughts in people with OCD".

A lot of these seem like nonsense. I mean calories? Really? Slimy things? How much you weigh? Come on.

Even in certain types of EMDR Therapy, patients are regularly offered an imaginary Safe Space in the event that they feel overwhelmed by their thoughts. Now, I am sure some people need this on a very, very rare occasion, but let's stop pretending that everyone is going to melt down if they start talking about or feeling their unfavorable emotions. (The program on this website, Virtual EMDR, shows you how to skip this entirely)

Facing and feeling your negative emotions moves you towards wholeness and well-being. Hiding in the corner just makes it all worse.

Make a promise to yourself to stop using Trigger Warnings and then wear it as a badge of pride! Stopping means that you are taking your life and mental health more seriously. Stopping means that you have moved away from being a perpetual victim and stepped onto the pathway to wellness, mental health, and recovery.

Don't get me wrong, maybe there are some rare occasions where some sort of content notice could be appropriate. For example, I have seen warnings on posts or articles about war or terrorism that have pictures of dead bodies and horrific injuries. But this should be the exception and stop being the norm.

But talking about the headache you had last night, or your hamster passing away last winter, or having occasional insomnia should not have a warning attached. That's just taking things too far.

Let's stop pretending that ugly things and hurtful feelings don't exist OK? And I mean this in the nicest way because I want every single person who reads this article to be happy, healthy, and have a great life. The perpetual victim-hood of trigger warning culture will not make this happen, I guarantee it.

Yes this blog might upset a few people, but it shouldn't. Everything I wrote here are just words and merely one person's opinion.

Honestly I can imagine some of the people reading this right now who are feeling completely up-in-arms. "Wait…..no trigger warnings? But what if I was going to post about that time I had to witness a tree dying when I watched some landscapers cut it down? That might really bother a lot some people!"

Let's talk about this. I would love to hear from every person who reads this article. Am I wrong about this? Should trigger warnings be on more and more content? Why?
Like this story? Share it on